Ville de MAHDIA
Today Mahdia is considered to be a prominentfishing port in Tunisia. Thanks to its great aestheticarea it is a source of enjoyment to its visitors withits soft sandy beaches. Although Mahdia is rankedamong the largest tourist cities of Tunisia, it remainsprotected from the drawbacks of tourism thataffected the first tourist sites of Sousse, Nabeual,Hammamet and Djerba.
By the end of 1998, only 20 hotel units were established in a clean and healthy environment. These qualities formed our incentive to select this location to establish a new city that will not just be an additional tourist center but also a new modern village. This latter will be the gathering of modern complexes, equipped with a variety of services and recreation centers, where the fascinating nature and beautiful scenery is carefully protected. Mahdia is a truly blessed city thanks to its strategic location situated in the center of all roads to the west, south and middle of the country. Adding to its great beaches and the variety of plains and greenery that surrounds the city.
Mahdia City is situated in a distinct place that explains to a great extent, the historical role it played since the Phoenician Era. Phoenicians chose this city to erect a flourishing commercial center. Surrounded with fences, the old city was situated on a rocky penisula, extending 1500 meters into the sea. Actually, there are only two fortresses left : "Elskeefah Elkahla" (The Black Entrance) which used to protect the city from the landside. The second fortress is "Bourj El Raas" (The Head Tower) on the top of the rock.
Skiffa el Kahla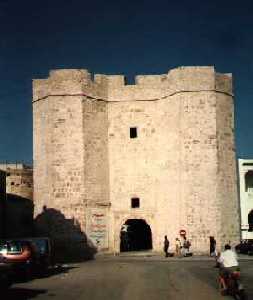 Borj Erras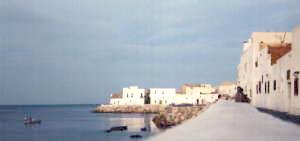 Médina
Port de pêche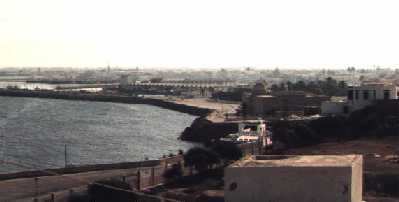 Place du Caire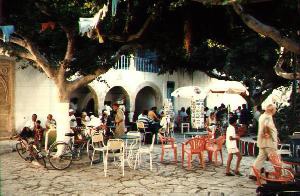 Dernière mise en page le 20/10/2005